Skin Treatments
Botulinum Toxin (Botox®, Dysport®, Xeomine®)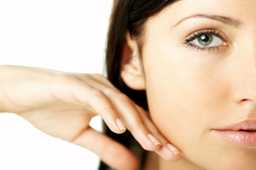 Botulinum toxins have proven to be a safe and effective option for treating forehead wrinkles and fine lines around the eyes and mouth. Botox® works to relax facial muscles, lessening the appearance of deep wrinkles and facial lines. Results are expected to last three to four months, but this varies slightly among patients. Dr. George Peck has performed thousands of successful procedures with natural results. Charges range from $275-$550 depending on the amount necessary to receive a satisfactory result and the number of areas treated.
Hyaluronic Acid Fillers (Botetero®, Juvéderm®, Perlane®, Restylane®)
Hyaluronic Acids (HA) are safe, effective gels that restore volume to the skin and smooth away moderate to severe facial wrinkles and folds. They are the FDA-approved dermal filler proven safe and effective treatments for facial lines. Hyaluronic Acid fillers are gels that have a smooth consistency, allowing for easy injections and instant, natural-looking results. The results of this procedure are noticeable right away and can usually last 4-6months, depending on the patient and the area injected.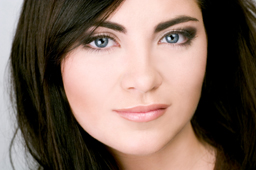 HA are injectable fillers used to treat deep facial lines, augment the lips, and contour the cheeks and chin. These fillers contain purified hyaluronic acid, a sugar found naturally in the body that works with collagen to keep the skin smooth and supple. It is hypoallergenic and does not require a pre-treatment skin test. Common areas that are treated include the nasolabial folds, marionette lines, lips, malar prominences (cheekbones), depressed scars, and deep creases around the eyes. Most HA injections are 1cc syringes that cost in the range of $550. If all of the filler is not used, it can be refrigerated and saved for another treatment in the near future.
Contact us to schedule an appointment or to learn more about our Skin Procedures.
Calcium Hydroxyapatite Fillers (Radiesse®)
Calcium hydroxylapatite is the heaviest of facial dermal fillers. This substance, which is found naturally in human bones, is a mineral-like compound. It's often used to fill the moderate-to-severe creases such as nasolabial folds, marionette lines and frown lines. It's also used to enhance fullness of the cheeks and other facial contours. Although it is found in bones, Radiesse does not feel like bone after it is injected in the appropriate areas. If done properly, it should feel soft and look natural; it should not leave a noticeable bump. These fillers last 6-8 months. Unlike the HA fillers that have a volume of 1 cc, Radiesse has a volume of 1.5 ccs. The cost is slightly higher than the HA fillers.
Poly Lactic Acid (Sculptra®)
Polylactic acid is a synthetic dermal filler that is injected into your face, causing your body's own production of collagen. This type of dermal filler is known as a stimulator. This non-toxic, biodegradable substance has been used for more than 40 years as suture material. It's known to work particularly well in the lower half of your face, to fill the lines caused by laughing, to augment thin lips and fill out deep nasolabial folds. This substance is unlike other dermal fillers because it doesn't produce immediate results. Instead, it stimulates your own body's collagen production, so results appear gradually over a period of a few months. Most patients need as many as three treatments to receive the desired result. The filler is commonly used over the cheekbones, nasolabial folds, and marionette lines. Sculptra requires mixing with sterile water for a final volume of 8-9 ccs. On occasions, the patient doesn't require the use of all 8 ccs. In these cases, the Sculptra can be stored for another treatment in the near future. Although the cost is 1.5 x more than the HA fillers, the volume is 8x greater.